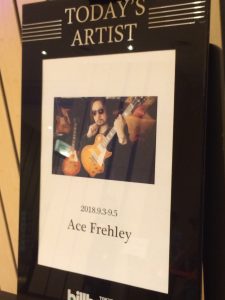 I went to LIVE of the most influential guitarist Ace Freely.
It was my first visit to Billboard Tokyo and besides I was alone.
It was a place of high-class feeling, and I felt uneasy.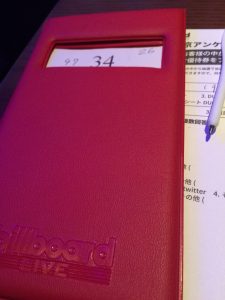 I ordered a cocktail called "Humming Bird" and pasta of Linguine Aglico, Olio e Peperoncino with Bacon & Young Sweet Corn.
It was rather delicious.
The seat behind the center and the seat at the front end were empty, so I chose the front seat.
Ace was 4,5 meters ahead of me. It was inspiring!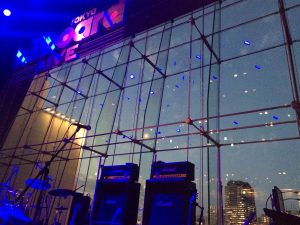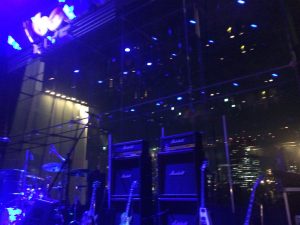 It was awesome to do a lot of KISS's songs.
But, I wanted to listen Ace 's guitar solo with a little bigger sound.
Because there were three guitars, I wanted the backing sound to be small.
Ace's guitar did not burn, but smoke came out.😁